A Slice of Summer in MSE
Monica Cooney
Aug 1, 2023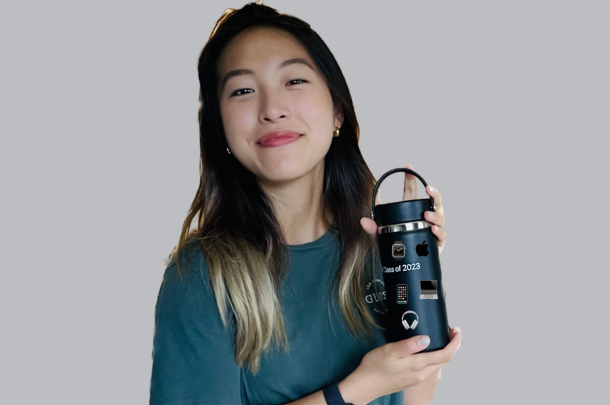 In materials science and engineering, students and recent graduates are taking advantage of a wide variety of experiences this summer- from internships to research to working in their communities.
Jessica Shi, a rising senior, is spending the summer as a Product Designer (PD) at Apple in Shanghai, China, where her main responsibilities include solving design and manufacturing problems.  
"I am assigned to a few projects, and my job is to explore the lab equipment and software resources to find creative solutions," said Shi.  
Throughout her experience, she has had the opportunity to see the inside of products she uses as a consumer and has become acquainted with the employees behind their designs. Shi hopes to take the lessons learned through this experience into her final year of the undergraduate program, both as she takes on the senior capstone project and explores future career opportunities.
"The internship has been a great opportunity for me to explore this career path and find my niche in the broad MSE field. I've picked up many useful skills like CAD, 3D printing, and design for manufacturing. I think this is a very helpful experience to have for future research in MSE."
For Shagun Maheshwari, the opportunity to work at SpaceX has been a long-time dream that came to fruition this summer. During her time in Redmond, Washington, Maheshwari has been working on several projects that tie into modeling, testing, and analyzing the degradation of a key component in Starlink Satellites, which is the battery pack that stores and delivers power for the satellites in orbit.
The internship has been a great opportunity for me to explore this career path and find my niche in the broad MSE field.

Jessica Shi
"I am building physics-based and empirical models to simulate the degradation of our battery pack in the future, and thus inform Starlink on when and how to deorbit its satellites," said Maheshwari.
She hopes to use the skills that she has developed to further explore computational material science, as well as materials and material properties within a battery as she returns to campus this fall. Maheshwari  has been intrigued by the interdependency of various disciplines among her colleagues at SpaceX, learning that in addition to practicing materials science, projects may entail employing electrical engineering, computer science, or mechanical engineering.
"At SpaceX, your discipline does not define or limit you," Maheshwari noted. "Even if you don't currently possess another discipline's engineering skillset, there is a huge emphasis on learning on the job. This culture and mindset of extreme ownership and being an all-rounded engineer is one I deeply resonate with."
In addition to pursuing internships among industry and governmental organizations, many students are on campus working on various projects and research. Jared Cohen, who recently completed his MSE undergraduate degree and is working toward a master's degree in biomedical engineering, is collaborating with professor Vincent Sokalski on the operationalization of the Materials Discovery Platform, part of the department's current space in Doherty Hall, that will be designed to help professors, researchers, and students visualize their crystals with cutting-edge technology.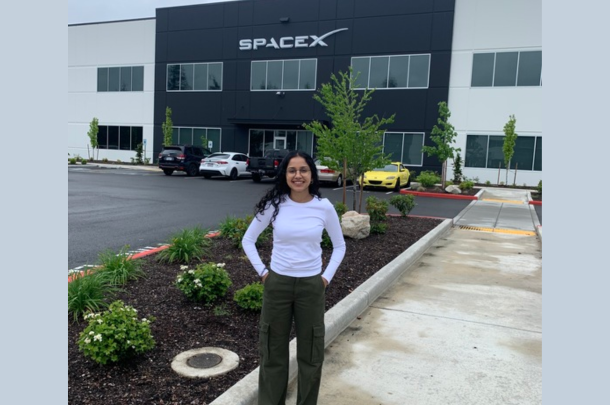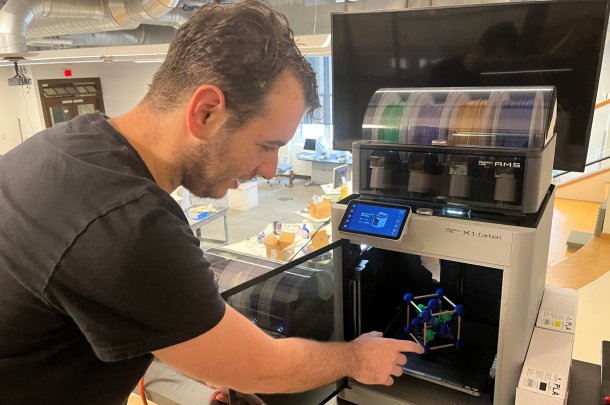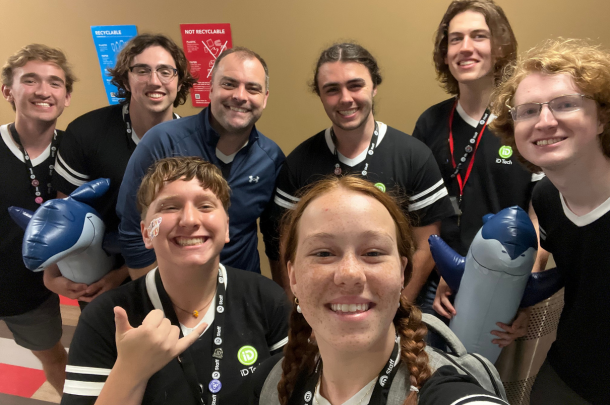 Cohen is tasked with making sure individuals know how to use the newly acquired 3D printer located in the Materials Discovery Platform, which can be utilized to make models of molecules and crystals, and a near-infinite array of other objects and tools. Additionally, Cohen developed a program that visualizes the user's chosen atoms, molecules, and crystals through a state-of-the-art Augmented Reality machine, the Microsoft Hololens 2. He will continue his work on this project alongside a senior capstone group in the next academic year.
"Virtual reality and app development have been unique topics that I have been interested in learning about, due to its applications across disciplines. However, I figured my knowledge in this field would not grow during my time as an undergraduate because of my career path and other priorities," said Cohen. "Through this project, I was able to achieve a goal of mine, while learning new skills and providing a unique opportunity for students to understand crystallography, a topic integral to Material Science and the development of new materials, through cutting-edge technology"
Rising sophomore Sarah Bridgeman also chose to pursue a non-industry path, as she is working as a counselor with the iDTech summer programs. Though she spent most of the summer working at Lake Forest College in Illinois, she also spent time at the University of Michigan and at the GEMS World Academy in Chicago as a visiting instructor.
In this role, Bridgeman is teaching 7-12 year olds game design in Roblox Studio and its programming language, Lua. She chose to pursue this opportunity because of the program's emphasis on the empowerment of young women in STEM.  
"I've gained a love for teaching, so much so that I've begun considering pursuing academia sometime in the future," said Bridgeman. 
As these students return to their studies full-time this fall, they will bring the knowledge gained from these experiences to serve them both in the classroom and as they navigate their career paths.