Our undergraduate students have access to their own state-of-the-art facility comprising of multiple materials processing and characterization laboratories.
Labs are equipped with: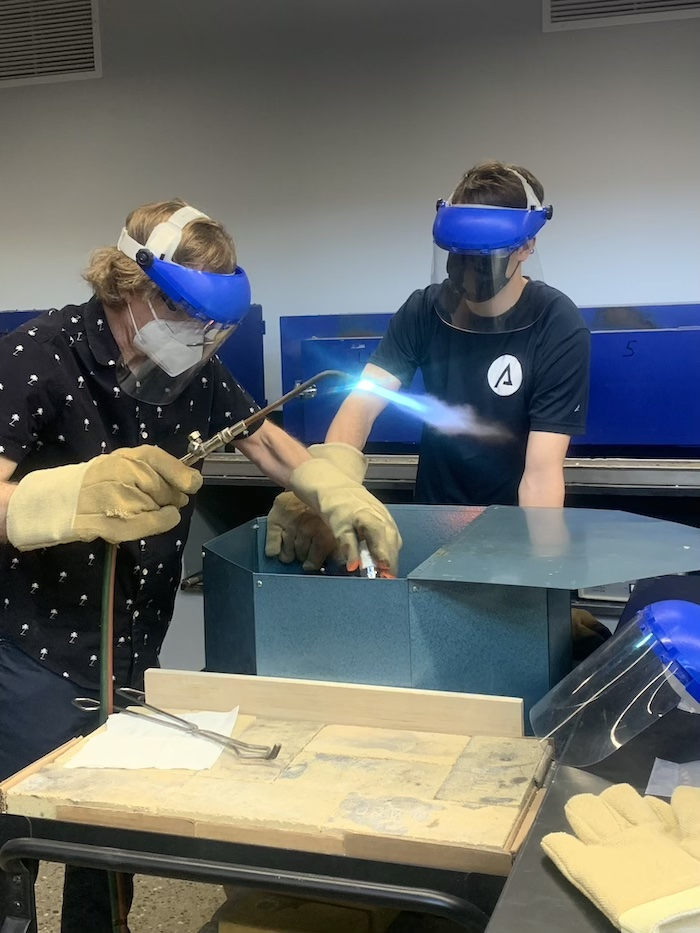 Two table-top scanning electron microscopes equipped with energy dispersive spectroscopy
Power x-ray diffractometer
Tabletop atomic force microscopes
Optical microscopes

BambuLab 3D printer with high-speed, multi-color capability and up to a cubic foot in print volume for rapid prototyping of complex structures.

Instruments for differential scanning calorimetry, differential thermal analysis and dynamic mechanical analysis
Box and tube furnaces
A complete complement of metallographic preparation stations
Equipment for tensile testing, hardness testing, and Charpy impact testing
Computational labs
To support the computational aspects of our undergraduate program, our students have access to a variety of software packages including:
Crystal Maker - Crystal and molecular structures, modeling, visualization software plus diffraction pattern stimulation.
Thermo-Calc - Computational tools used to predict and understand materials properties.
Ansys Granta EduPack - Powerful visualization and selection tools, comprehensive database of materials and processes.
Matlab - Programming and numeric computating platform used to analyze data, develop algorithms, and create models.