Graduate Student Seminar
September 15, 2023
12:00 p.m. ET
Scaife Hall 105
Segregation-induced complexion transitions: Manipulating defects to improve the performance of nanostructured metals
Nanocrystalline materials are unfortunately often an exercise in futility, as efforts to make them extremely strong often result in embrittlement and microstructural instability.  A potential solution lies in the modulation of the local interfacial structure, using what have been termed complexion transitions, in order improve grain boundary behavior.  In this talk, the incorporation of amorphous grain boundary complexions into a nanoscale grain structure is shown to solve many of the major, longstanding limitations of nanocrystalline metals.  Notably, the ductility, toughness, strength, thermal stability, and radiation tolerance can all be simultaneously increased with the incorporation of amorphous intergranular films, with demonstrations shown for multiple alloy systems.  Moreover, these materials can be fabricated into bulk forms with simple processing routes, demonstrating a clear path to commercial use.  Future work focuses on understanding the internal structure of amorphous complexions and on using these features as preferential nucleation sites for the development of heterogeneous nanostructured materials.  As a whole, this work lays the foundation for the engineering of defect structure and chemistry to design better nanomaterials.
Timothy J. Rupert, University of California, Irvine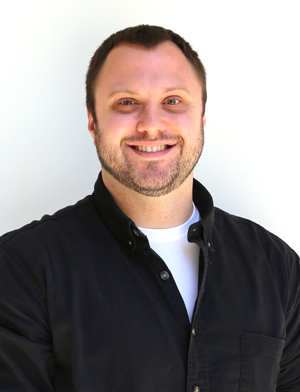 Professor Rupert is a Professor of Materials Science and Engineering at the University of California, Irvine.  His many UCI service roles include serving as the Founding Director of the Materials Discovery and Synthesis Center, a user facility which enables the creation of new compounds and microstructures with nimble materials synthesis tools.  Prof. Rupert received a B.S./M.S. in Mechanical Engineering from Johns Hopkins University in 2007 and a Ph.D. in Materials Science and Engineering from MIT in 2011.  His research focuses on uncovering new structure-property relationships in nanomaterials for structural and energy applications, as well as increasing the reliability and lifetime of these materials.  To achieve their research goals, his lab uses a combination of complementary computational and experimental techniques, continually working to push the limitations of each.  Prof. Rupert has received the NSF CAREER Award, the DOE Early Career Award, the ARO Young Investigator Program Award, the Hellman Fellowship, the ASM International Bradley Stoughton Award for Young Teachers, the AIME Rossiter W. Raymond Memorial Award, and was elected as a Fellow of ASM International.  He serves on the editorial boards of Materials Science and Engineering A, Metallurgical and Materials Transactions A, and Scientific Reports, and serves as the Program Director and on the Board of Directors for The Minerals, Metals and Materials Society (TMS).