Making International Research Connections
Monica Cooney
Sep 14, 2023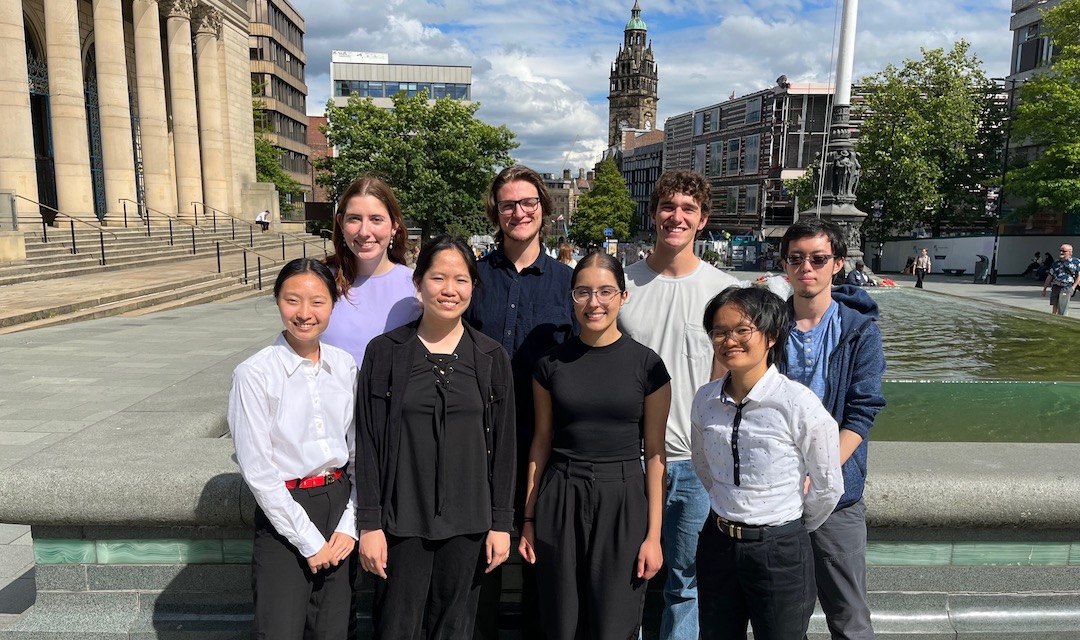 Eight Carnegie Mellon University students from the Department of Materials Science and Engineering took advantage of the opportunity to spend the summer at the University of Sheffield in the United Kingdom, participating in a research program among members of the international community.  Through support from the National Science Foundation (under grant OISE-2135009), students from CMU have had taken part in International Research Experience for Students (IRES) since 2021, with the last two years held in-person after one year of the program being held remotely. 
In addition to expanding their research experiences, students have networked with leading researchers and peers in the materials science field abroad.
MSE student Eileen Hung had a unique opportunity to work with University of Sheffield's School of Management in partnership with their department of materials science and engineering. Their research was a life cycle assessment of ceramic tile production in the United Kingdom, which involved breaking down the manufacturing process into its component steps and calculating the energy and CO2/water emissions at each step.
"I now have a greater knowledge base in both ceramics and spreadsheet-based modeling/data manipulation," said Hung. "This experience has shown me the different kinds of work that MSE majors have available to them post-graduation, and thus will help me focus my future courses and commitments." 
Junior student Melinda Chen applied for the program because she wanted to gain experience doing hands-on laboratory work with electronic materials for an extended period of time, particularly as she decides whether to pursue a graduate degree.
Her work on characterizing potential lead-free ceramic dielectric materials included synthesizing, processing, and characterizing (e.g. X-ray diffraction, capacitance measurements, impedance spectroscopy, scanning electron microscopy) to identify both the underlying structure of the material as well as its electrical properties.
This experience boosted my confidence and proficiency in specific fields like crystallography, and electrochemistry.

Melinda Chen, IRES Student participant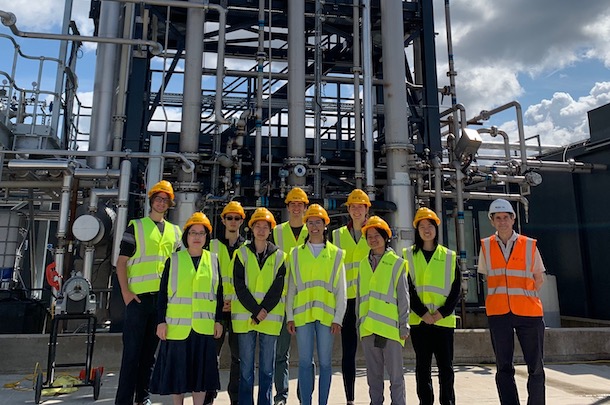 "Since the project required a lot of background knowledge that I didn't have, I learned to be more efficient with how I did my literature review to try to cover all the bases relevant to my project," said Chen. "This experience boosted my confidence and proficiency in specific fields like crystallography, and electrochemistry."
While the program grant is in its final year, its impact is long-lasting.  
"Students that have participated in the IRES program return to campus with a global understanding of opportunities within materials science, as they've enhanced their connection between classroom and real world applications," said department chair Beth Dickey.
In addition to Hung and Chen, the students attending this year's program included Michael Chen, Jennifer De La Torre, Katherine Eisenman, Jay Kunselman, Josiah Shuman, and Avi Wong.